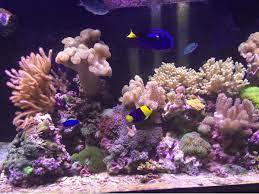 There are a lot of Tropical and Marine Aquariums in the Nelson/Tasman region.
We can be found on facebook under "Tasman Aquarium Club"
We have monthly casual meetings held at members homes usually on the second Monday evening of the month at 7pm.
Our members are breeding axoloti (Mexican walking fish) , tropical fish and growing aquatic plants, fragging corals and often have them available on a free, buy or swap basis.   
We also have a library of books to borrow.
Our experienced members have a lot knowledge we would like to share.  Meetings have included video sessions, and help available at our meetings especially for new members and get them on the successful start.
If you are new to this, an old time hobbyist (like me) or would like to share your knowledge, then come join us!