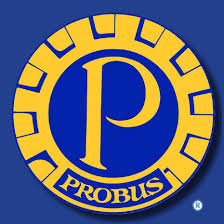 Probus is an Association for any active member of the community who is retired, semi-retired or no longer working full time and who is looking for a new lease of life. Its basic purpose is to advance intellectual and cultural interests amongst adult persons, to provide regular opportunities to progress healthy minds and active bodies, through social interaction and activities, expand interests and to enjoy fellowship of new friends.
We meet on the first Wednesday of month except January at the Richmond Church of Christ at 9.45am.  This comprises club business and upcoming activities, club speaker, morning tea break followed by a guest speaker.
Club Activities include a Cycling Group and different sporting activities each month eg 10 Pin Bowling, Outdoor Bowls, Golf, Croquet, Petanque and  Indoor Bowls.
Visits vary and have included Air NZ Regional Maintenance Base, Nelson Pine Industries, Port Nelson, Waste Water Treatment Plant, Resource Recycling Center, NZ Hops Ltd, Ewers Vege Fresh and other places or organisations of interest to members.
We would like to extend a warm welcome to any member of the community who is looking for the friendship, fellowship and fun that Probus has to offer.