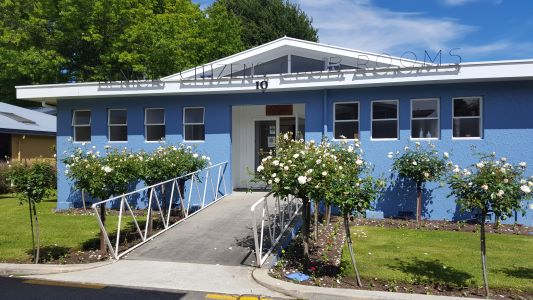 Our homely clubrooms are set behind the old library in Pah Street, Motueka complete with intimate theatre and stage, a larger indoor bowling hall and sunny tearooms.  Initiated back in 1957 by Canon Samuel Corney who believed the "old folk" of the town needed a place to meet, socialise and enjoy each other's company.  Needed even more today given the pandemic, as people have been isolated for long enough and are now more than ready to connect and enjoy fun activities.
Today our clubrooms and social program for members and guests are being refreshed and are aimed to compliment the other community groups activities who utilise our clubrooms aka Motueka Senior Hub.  They provide compatible activities such as yoga, tai chi and journaling also to be enjoyed by local adults 50 and older.
We have limited access to members only during Red Traffic Lights but now during Orange we are again opening up our program to the public.  Check out this month's schedule – can we email it to you?  Do join us and help us continue to build our fun exciting friendly hub to suit a variety of needs and interests.  You may wish to attend activities, or provide an activity?  For the club, or providing it independently.
Club Membership is $15 per year and $2 entry to cover a cuppa and biscuit or home baking.  $3 for guests.
ACTIVITIES INCLUDE:  Indoor Bowls – Rummikub – Cards – Knit and Natter
Starting soon is our Hub Quiz and Housie
Several of our activities have prizes, raffles and/or certificates.
There are no strangers at the hub, only friends who've never met!!
Email us for more information.