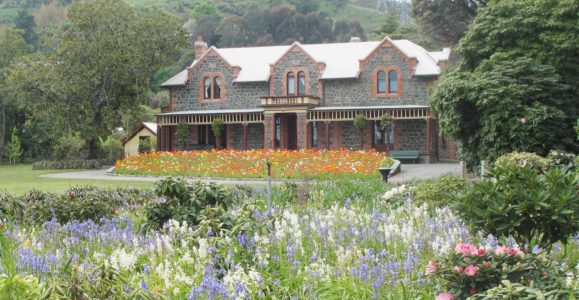 Isel House is one of Nelson's finest heritage house experiences, set in a picturesque English-style park.
See beautiful antique furnishings; original Marsden ceramic collections; displays relating to the history of the house and grounds; botany exhibits; stories of the local community and learn about its restoration.
Isel House is an integral part of Nelson's local history and tells the story of the Marsdens, one of Nelsons first families.  Thomas Marsden, a watchmaker from Cumbria, England, arrived in Nelson with his wife Mary in December 1842.  He established a business in Selwyn Place and moved to Isel, then a property of almost one thousand acres.  He built the original house, gifted the land for the nearby St Barnabas Church, created a plan for the park and planted most of the older trees, which are now over one hundred years old.  After Thomas died his son James took over the property, developed the farm and built the stone front on the house.
Isel House has been restored by way of layers of history – from the ornate style of the Victorian era to the modernist style of the 1950s.  It features a large stained glass skylight, a lovingly carved stairway and striking wood paneling that echo its Victorian heyday.  The house includes many beautiful items, including 17–19th century European furniture, large paintings and delicate ceramics, originally owned by the Marsdens.
Upstairs rooms have been conserved and hold displays about the house's history, the grounds and the community of Stoke.
Much of Isel's restoration was managed by the Isel House Charitable Trust under the supervision of curator Sally Papps.  The House and extensive park grounds are now owned and managed by Nelson City Council.
Isel Park now has a café open during the Summer, so take a stroll in the park and stop in for a coffee at the super child-friendly café.
Isel Park can be used as a wonderful wedding venue, or do the Isel Park Tree Walk.